Latest Research
19th Century Masterfile
---
The Birth Of America's National Parks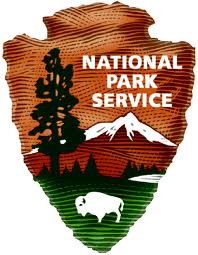 In 1872, out of a desire to preserve the area's beauty for future generations, the United States Congress created the first national park, Yellowstone. The creation of the park itself didn't immediately inspire the kind of respect and preservation we usually afford national parks today, but it was an important beginning.
The state of California was actually the first to set aside protected land by establishing Yosemite in 1864 (it later became a national park). While Yellowstone brought the novel concept to the national level, California was the first to enact the idea. Even with the land officially protected, both Yellowstone and Yosemite experienced their share of destruction and exploitation in the early years. While in theory many officials agreed that preservation was important, in practice very little money was allocated to the cause and enforcement was nearly non-existent.
For several decades a battle of sorts was waged between a few devoted naturalists who wanted to ensure greater protection of the parks, and a number of businesses and individuals who saw the parks as opportunities for profit. The latter included poachers, hotels built to capitalize on the desire to visit the parks, visitors helping themselves to natural souvenirs, and even some park superintendents.
John Muir was one of the most notable advocates for the parks' preservation. He wrote articles in various publications about the beauty and value of the parks and started the Sierra Club in 1892, in order to help protect Yosemite from logging interests and other threats. Muir's efforts helped attract the attention of a man who became an extremely powerful ally to the health of America's national parks: Theodore Roosevelt.
Roosevelt was a dedicated conservationist. He not only created several new national parks during his time as president, but also created a number of national monuments, sanctuaries and forests. A memorable figure for a number of reasons, his commitment to preserving nature in the United States helped inspire an environmentalist movement and created many of the natural spaces we still enjoy today.
The value of protecting large areas of land from the destruction that comes alongside development and settlement was a new idea in the 19th century, but it became increasingly popular. National parks have been created throughout the world since the United States first embraced the idea. Preserving something for the sake of beauty and scientific discovery, in spite of a lost commercial benefit, proved a more revolutionary and popular concept than the government at the time could anticipate.
The National Park System has evolved over the years to almost 400 parks. As the country's grown to better appreciate national parks, the budget and staff devoted to protecting these spaces has grown as well. Due to the commitment of a few devoted nature lovers, the country allows access to a large number of natural spaces "for the benefit and enjoyment of the people," as Teddy Roosevelt put it.